What is a learning environment?
(double-click black box to start/stop video clip)
Research Project: The physical context of the learning experience: A study of the educational potential of learning spaces. 2008-Present.
3DResearch Blocks

Research Project: 3DResearch: Exploring and examining social science research methodology in three dimensions. 2009-Present.
Creativities Tower of Blocks

Research Project: Creativities. Facilitating creativity with haptics and visual cues. 2008-Present.
Empathic Design Research Kiosk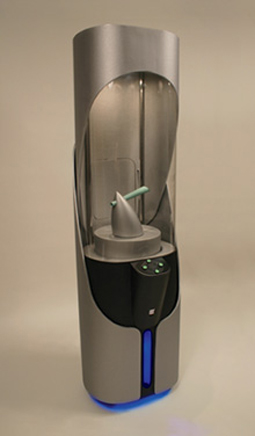 Research Project: Empathic design research tool: Capturing expressive responses of the individual to everyday products. Research Assistant 2006-2007.